*[WHEN OUT OF STOCK, PLEASE CALL FOR AVAILABILITY]*
The extra width and v-shaped bow make the KING an incredibly stable board in choppy water. The drop down deck aids in the "feel" of the water and the KING has a "Ridge Line" on the bow area to help with overall board stiffness. Paddlers know that increased board stiffness equals more glide speed. With fast lines and a beautiful bamboo finish, the KING still reigns!
Package Includes: Board, Bag, Fin, Leash, 2 Piece Carbon Paddle
Specs:
Size: 11'6" x 33" x 5.75"
Construction: Epoxy Sandwich
Total Capacity:Up to 275 lbs
Board Weight:33 lbs
Construction Type
Epic Bamboo Series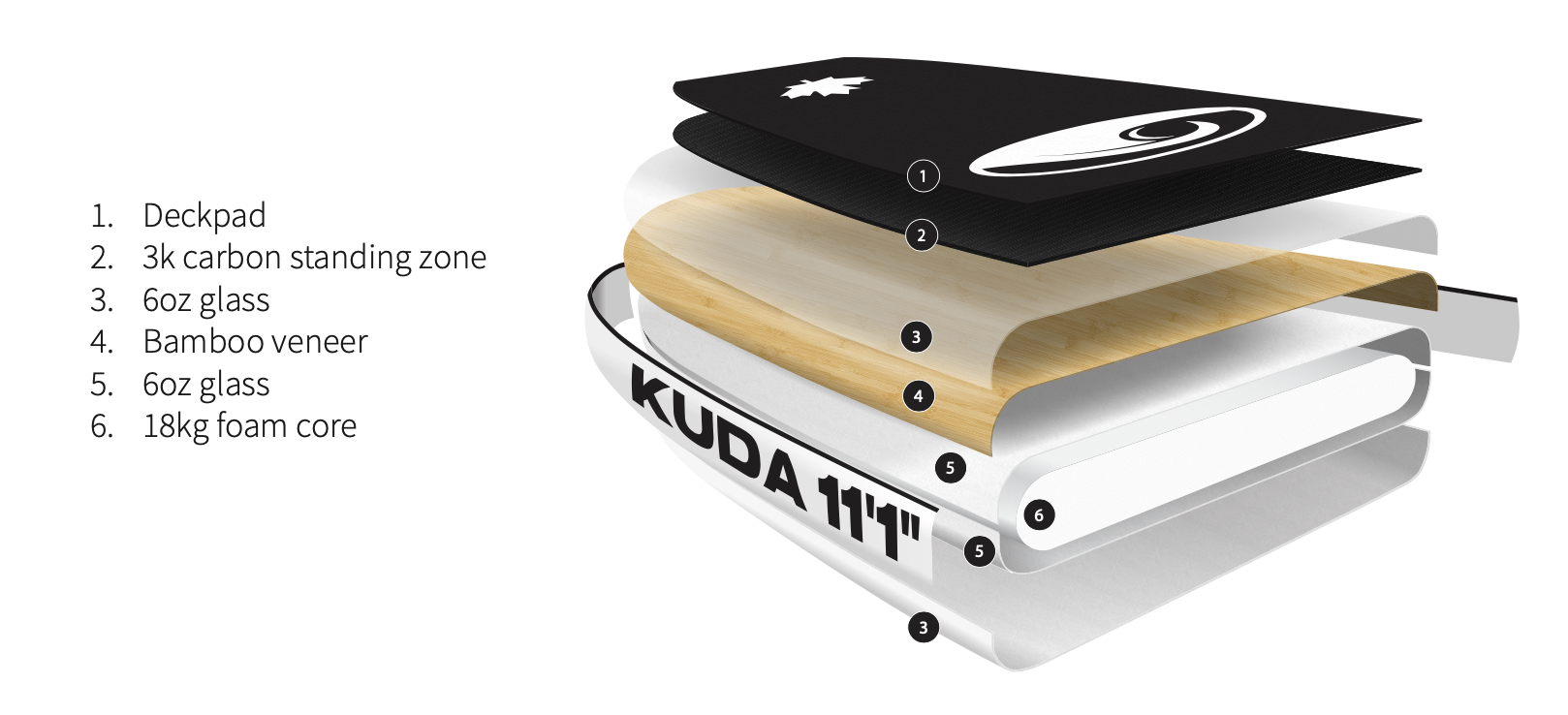 All KAHUNA EPIC SERIES models are hand shaped and use an Epoxy Sandwich Vacuum Construction (ESVC). The foam blank is wrapped with 2 full layers of fiberglass cloth on the top & bottom. A 3rd layer is added to the top of the board and is sandwiched with either fiberglass cloth or bamboo veneer.
For overall strength and durability, the standing zone has an additional top layer of 3K carbon glass is used resulting in 4 layers under foot. The board is then vacuum bagged for perfect consis-tency producing a strong epoxy sandwich.