Vamo 9' Hybrid Coiled Leash
Vamo 9' Hybrid Coiled Leash
FREE Shipping in Canada over $150*

1000's more products in store!

Call us today 250-542-1515
Product description
Made with high quality urethane with hollow core to allow for strength while ensuring a light weight leash.
Why extended quilted neoprene ankle cuffs? Quilted neoprene provides a blend of comfort with traction to stop from slippage and keeps your ankles happy. 
Double web rail saver protects your board from scuffs and scrapes.
Quick release cuff and key pocket keeps your car safe while you enjoy the water. 
12" straight sections from cuff and cord keep the coil out from under your feet and board. 
Recently viewed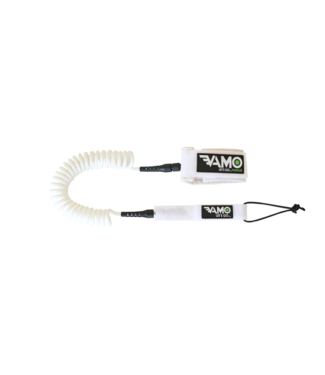 -15%